Solar power, the energy of the future.
Lower your greenhouse gas emissions. Lower your electric bill. Go solar today. 
COVID-19: Our Commitment to Your Health & Safety
We are taking precautionary steps to keep everyone safe and work through the changes that may impact homeowners like you.
Solar Financing Options
No two homes needs are the same and neither are our solar purchase options. Offering a variety of ways to purchase your panels, we explain every option available to you so you can make the best financial decision for your home.
Perfect for someone looking to lease their solar panels. Low monthly payments and options to buy your panels later on.
Panels owned by Sun Energy CA
Guaranteed new homeowner approval
No upfront out of pocket cost
Purchase your panels at anytime
Purchase your solar energy cash and see the return on your investment immediately with low bills from your utility provider.
Panels owned by homeowner
Claim Federal Tax Credit & other State incentives
All additional warranties still applicable
No monthly solar payments
Sell your panels with your home
Finance your solar panels with an afforable monthly payment and LOW locked in interest rates.
Panels owned by homeowner
Zero down purchase options
Sell your panels with your home
Lower Electric Bill
Southern California residents have seen drastic savings on their electric bills since going solar. Making the switch has never made more financial sense. Lock in a lifetime energy rate and take control back over your wallet.
Nothing To Hide
Feel free to check our status on the Department Of Consumer Affairs Contractors State License Board. Our installers are fully licensed and insured in Southern California and beyond.
At Sun Energy California, we stand behind our installations. We have certified professionals that use better equipment and provide the finest service available. We pride ourselves on providing efficient and durable solar power systems that help local families and communities.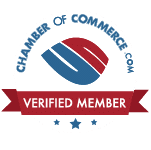 "We are very happy with our Sun Energy plan. The process was so quick and simple, our Sun Energy rep Sherry was awesome. She answered all of our questions and she made the process easy. The install was so quick, it only took a few weeks from the time we met with our rep to the time the system was up and running. My husband and I are so glad went with Sun Energy."
"Sherri is wonderful to help you through the process. She helped me understand how solar power in the home works. She is the only representative I let walk through my door. Her genuine approach put me at ease as she answered any and all of my questions.
I have no reservations recommending her and Sun Energy California for anyone's solar needs."
Get Your Free Quote
End your dependency on a utility provider & ensure a brighter future for upcoming generations, with home solar solutions.